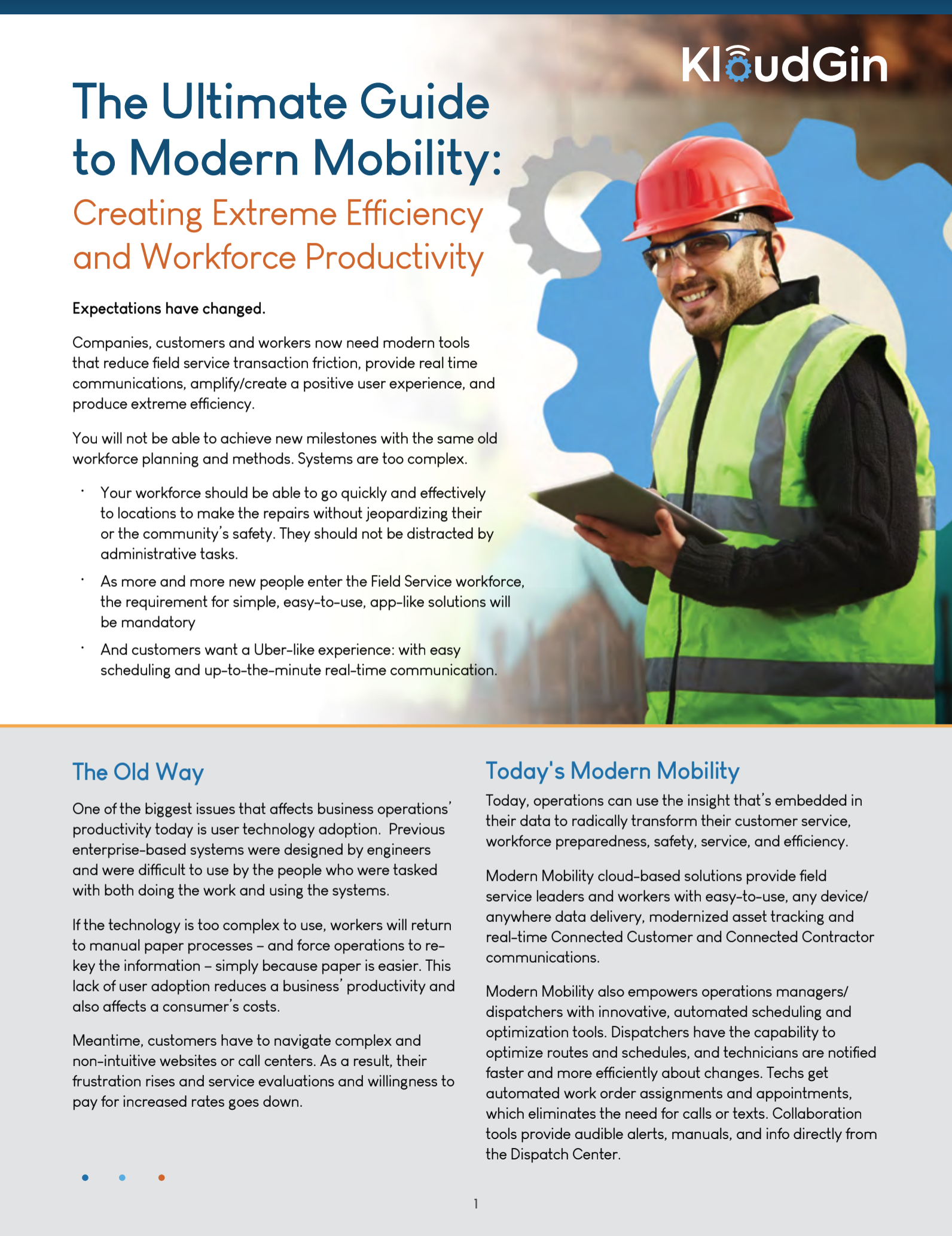 Companies, customers and workers now need modern tools that reduce field service transaction friction, provide real time communications, amplify/create a positive user experience, and produce extreme efficiency.
Your workforce should be able to go quickly and effectively to locations to make the repairs without jeopardizing their
or the community's safety.
As more and more new people enter the field service workforce, the requirement for simple, easy-to-use, app-like solutions will
be mandatory.
And customers want a Uber-like experience: with easy scheduling and up-to-the-minute real-time communication.